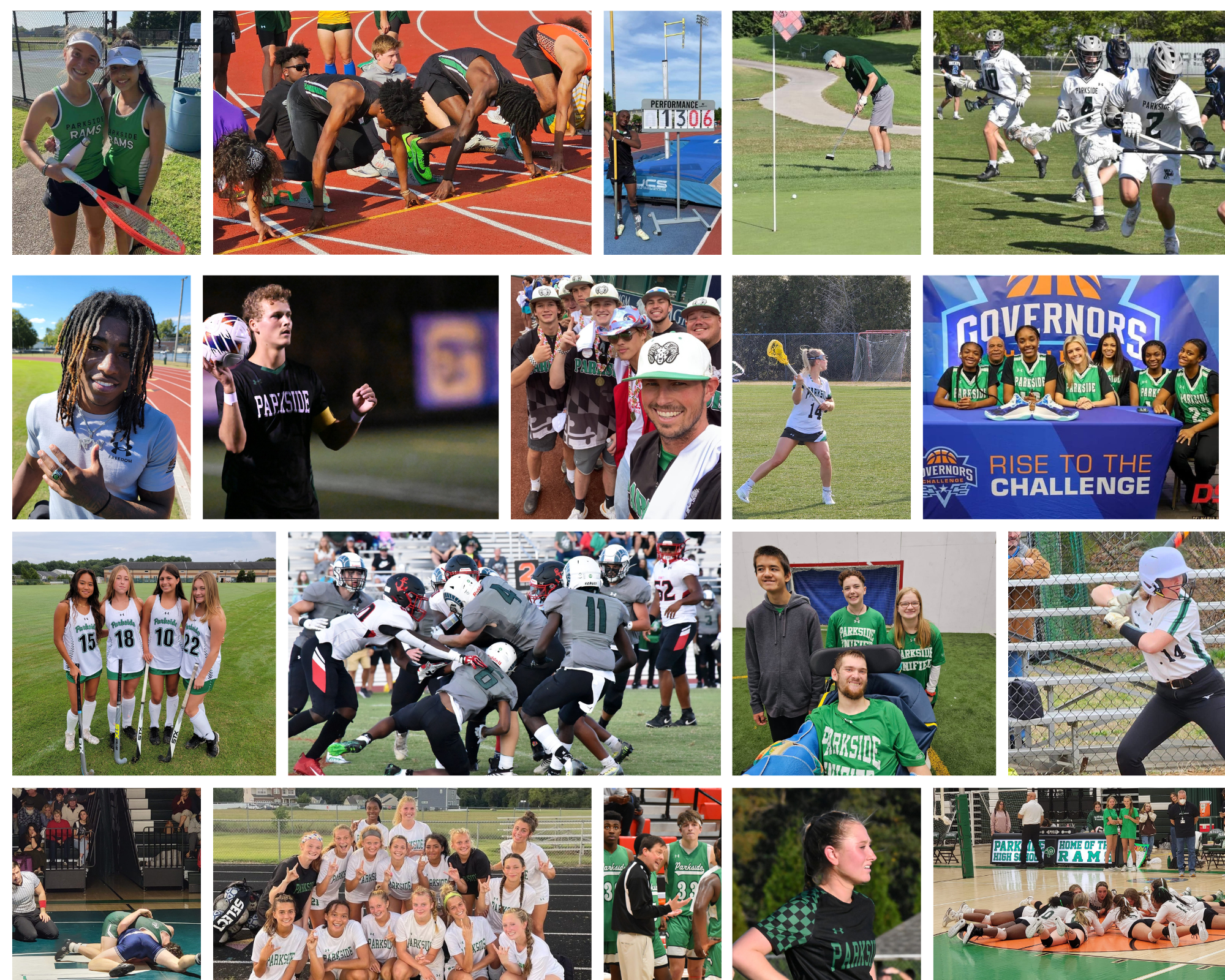 WELCOME TO PARKSIDE SPORTS...HOME OF CHAMPIONS!!!
Questions? Please email any of the following:
Kim Pelot - Athletic Director
kpelot@wcboe.org
Brittany Jackson - Assistant Principal of Athletics

brijackson@wcboe.org
Cindy Riley - Athletic Trainer
criley@wcboe.org
PRE-REQUISITES TO PARTICIPATE IN PARKSIDE ATHLETICS:

In order to participate on any teams in the Parkside Athletics Program, all students trying out for a fall, winter or spring sport MUST:
Have a completed WCBOE Student Athlete Physical packet on file with Cindy Riley, the Athletic Trainer for Parkside.

Physical documents can be scanned in and emailed to criley@wcboe.org

Complete online registration - please read this document and follow the link for online registration: https://app.formreleaf.com/organizations/parkside-high-school
Attention all Sophomores, Juniors, and Seniors:

Are you interested in the possibility of playing sports in college? If so, you need to start the process NOW to become eligible to play at a Division I or Division II college or university! Start by reaching out to your coach and making sure you are preparing yourself academically.
Please make sure your guidance counselor is aware that you are beginning the registration process ASAP. Seniors- your counselor must know immediately to ensure that you have the needed credits, SAT/ACT scores, and GPA in order to be eligible!! DO NOT WAIT as this can jeopardize your chances of continuing athletics into college.
For more information, please go to: http://www.ncaapublications.com/productdownloads/CBSA17.pdf
To register with the NCAA Eligibility Center, go to: http://web3.ncaa.org/ECWR2/NCAA_EMS/NCAA.jsp
In order to purchase a ticket for our athletic events, please visit: Parkside High School Events and Tickets by GoFan